Facing plenty of moving parts to pull the party together and want to make hosting the event go easier?
Do you have enough place settings for a formal family dinner, but now are hosting a larger celebration or function and aren't sure how to serve dinner?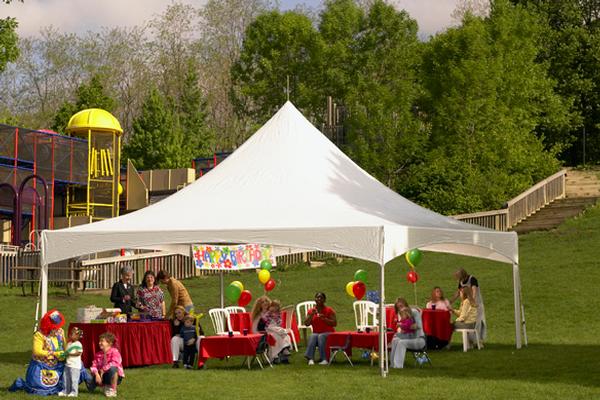 Providing a fun, unique element for a child's birthday party makes a party easier to hold and gives your child good birthday memories.
Tent Size Calculator
What size of a tent do you need? Use our calculator to help you determine the size of tent (or room) that will work the best for you and your event. It's everything you need to plan your event!
Catalog Downloads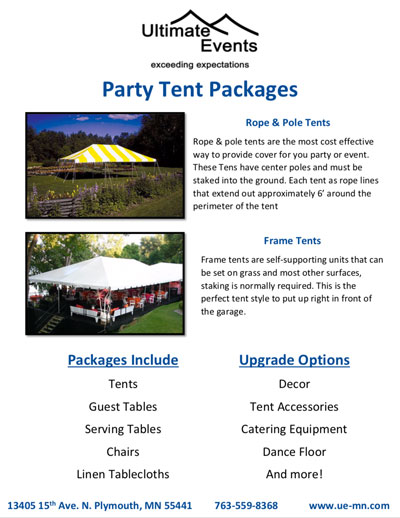 These packages include tents, chairs and tables for seating and serving food plus linen tablecloths to top off your event. Our tents come in a variety of sizes and colors with options for lighting, sidewall, dance floors and more.