Planning a wedding ceremony and wedding reception can be a very complex process.
There are a vast number of decisions to make in order to make the event absolutely perfect along with thousands of rental equipment options to choose. Deciding on all the finite details can be extremely overwhelming. Allow us to help.
Ultimate Events' wedding professionals have many years of experience working with brides, grooms, and their families to make sure their wedding ceremony and wedding reception visions turn into reality.
Equipment Rentals For The Wedding Ceremony, Reception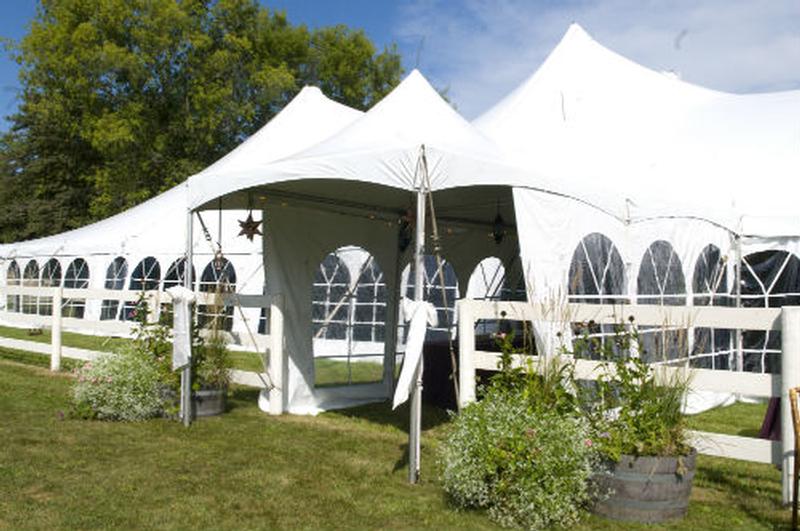 Ultimate Events has a broad inventory of party and event rental equipment for your wedding and reception. This includes a large quantity of tent rental styles and types, many tables options, many chair options, dance floor options, ceiling draping, café lighting, linens, catering equipment, china, flatware, and glassware to name a few. We have the basics you need as well as the "bling" to make your day special.
Party tents define "the party is here" and are great for the wedding ceremony, reception, or both. Many sizes and styles are available for any number of guests. Our wedding professional will assist in sizing the tent for your wedding while including your visions for a renting a dance floor, bar area, and even lounge furniture.
They will have suggestions for draping, lighting, and table dressings to make your event beautiful. If the temperature is either warm or cool, we can provide climate control with heaters or air conditioning. Tent sides are an option and can be installed easily.
Wedding Rental Logistics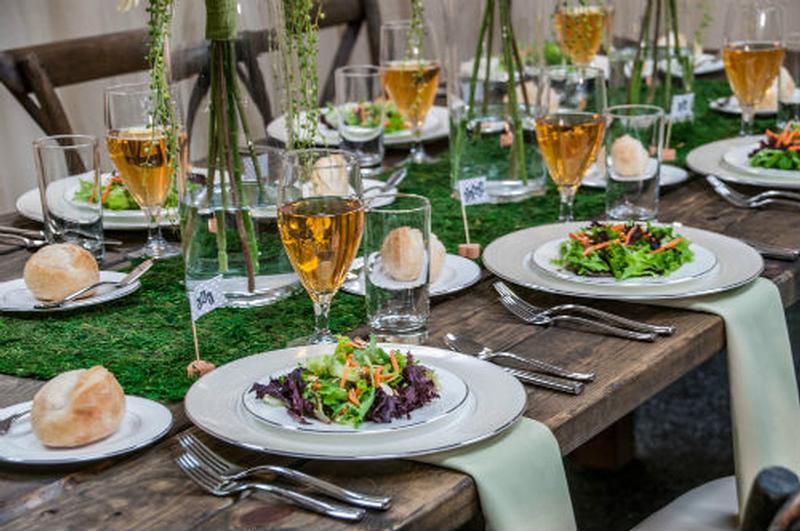 Once Ultimate Events and our client have collectively agreed on the vision and rental equipment needed to create that vision, it is time for the magic to begin. It is time to assemble the wedding and reception. We work hard within the time parameters necessary to ensure the delivery is complete and ready for your big day.
We understand the stresses of your wedding day and will do all we can to ensure that all you need to do is enjoy your special day. We will deliver and remove per the discussions our professionals have had with our clients.
Online Tool For Ordering Wedding, Reception Rental Supplies
In addition to the experienced staff, Ultimate Events offers online wedding supply rental tools to help select and organize items needed for the wedding and reception. We offer an Idea List tool that allows saving potential rental items to an ongoing list while searching the site. Your list can be shared with family and friends for their views.
We also offer a Shopping Cart that allows creating a final rental list that can be easily converted into a reservation to ensure the item will be ready for your wedding.
Visit Our Showroom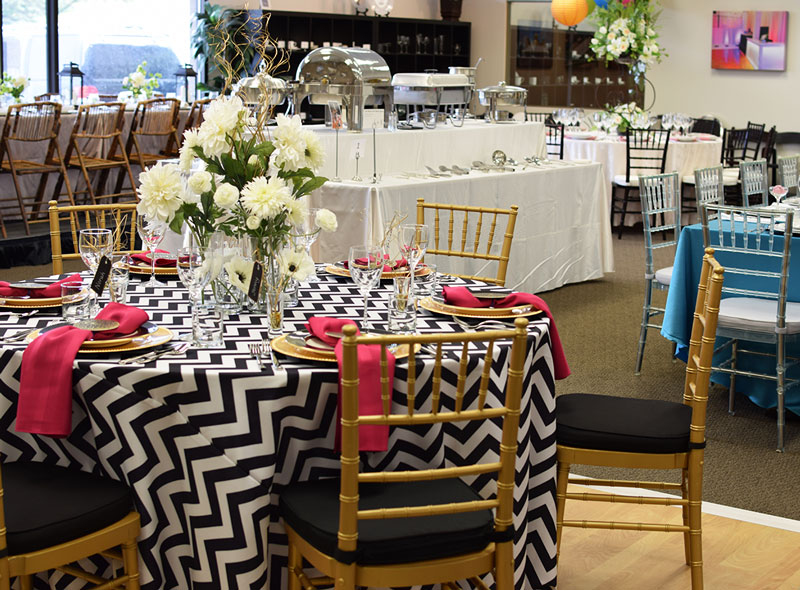 Come see everything we have to offer! Visit us at our showroom.

13405 15th Avenue North
Plymouth, MN 55441
---
Speak with an event specialist
Have specific questions about your event? Our trained staff would be happy to help. Fill out our contact form or call us now!
763-559-8368