Back to All News
Party Rental Store for Family Reunions, Events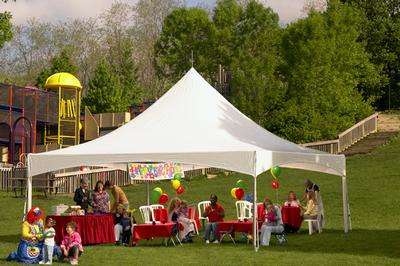 Hosting an event for your family, whether it be a small or large gathering for a birthday or reunion can seem daunting, but Ultimate Events can help make your party easy and fun for all.
If your event it is outdoors, the first thing to consider if weather. Do you need a tent for shade? Because of rain? Ultimate Events has a wide variety of tent rental options, from sizes and types.
No matter which you choose, Ultimate Events offers full service, including installing and removing the tent.
Rope and pole, or frame tents work well for any backyard party or gathering. A structure tent offers full covering for your guests. Ultimate Events also rent an array of tent accessories such as clear sidewall, white sidewall, window sidewall, and doors to cover your tent.
There are many size options to choose from, smaller tents for shade or larger ones for shelter and seating.
Rental tables and chairs can also help make a successful family event. Ultimate offers a large variety of lengths and widths, ranging from 30-inch to 72-inch round tables; a 4x8 oval table; 4x30, 6x30 and 8x30 rectangular tables. They also offer square tables, plastic tables, formica top tables and wood top tables.
When it comes to seating, Ultimate Events has a large variety of folding chairs, from wooden, bamboo or plastic offered in a variety of colors and with pads available. There are also choices of chairs especially designed for children, so everyone at your family reunion, birthday party or backyard barbecue will be comfortable.
And as for other amenities, accessories and things you might need Ultimate Events is the place to help. They have coolers to keep your drinks cold, including chest coolers, stainless steel tubs, plastic tubs with rope handles, and more.
We event offer rental hot dog steamers, cotton candy machine, or popcorn popper cart for snacks.
Call 763-559-8368 to learn about all our offerings.
---
Visit Our Showroom
Come see everything we have to offer! Visit us at our showroom.

13405 15th Avenue North
Plymouth, MN 55441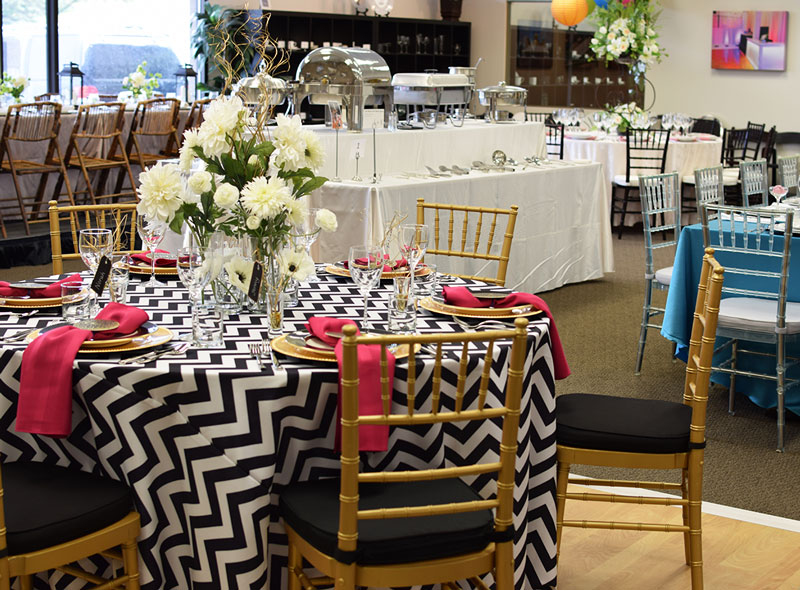 Help Me Plan
Plan your event using our online wizard!
Click Here
Speak with an event specialist
Have specific questions about your event? Our trained staff would be happy to help. Fill out our contact form or call us now!
763-559-8368